Hallo! Hoe kunnen we je helpen?
Wat is affiliate marketing?
Als je wilt starten met affiliate marketing dan is het wel handig dat je dan weet wat dit subliem verdiensysteem inhoud.
Ik ga het voor je uitleggen:
Met affiliate marketing promoot je de producten van een ander. Hier krijg je een commissie voor. De commissies kunnen variëren van commissies van een paar euro tot enkele honderden euro's..
Je wordt dus beloond voor de prestatie wat je levert. Het kan dan een vast bedrag zijn of een bepaald percentage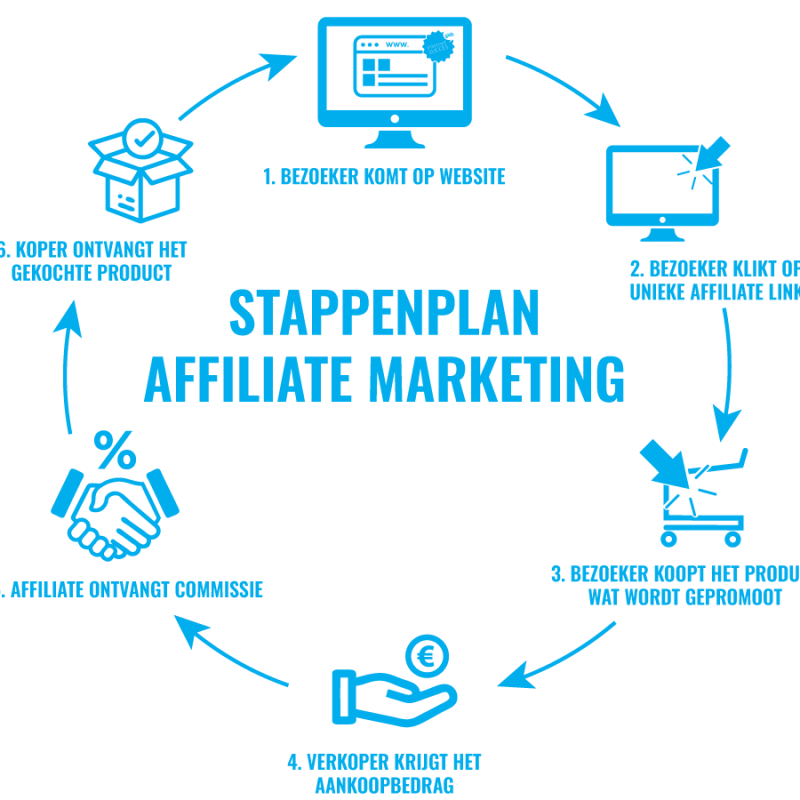 Je kunt samenwerken met bol.com, Coolblue of je aansluiten bij een affiliate programma zoals Tradetracker, PayPro of Daisycon.
Wat helemaal lucratief is dat je ook een wederkerende commissie kunt ontvangen. Sluit iemand een abonnement af dan ontvang je maandelijks een bedrag van de merchant.
Stel je voor dat je een maandelijkse commissie ontvangt van 50,-. Heb je honderd van deze deals afgesloten dan heb je eigenlijk al een passief inkomen!
Zo simpel is het dus.!
Wil je starten met Affiliate marketing? ik heb de beste trainingen voor je op een rijtje gezet: